Mission Statement
Our mission is to promote the success of licensed providers in quality early care and education, including the provision of professional development, advocacy and community engagement.
Vision Statement
We believe every child deserves early care and education at the highest standards. We educate and advocate for sustainable policies and practices that are beneficial to young children. We represent quality, licensed providers as critical partners in the delivery of high quality, affordable child care.
Core Values
Integrity: We conduct business in a way that is honest, transparent and ethical.
Empowerment: Our members represent a unified voice for the promotion of high quality early care and education.
Resilience: We innovate to overcome the challenges in the early care and education industry for our members to be successful.
Code of Ethics
Acknowledging our responsibility to meet the needs of the whole child now and in the future, we shall strive to provide a safe and healthy environment where children can be loved and nurtured, and where children can learn, play and grow; and we

shall provide an environment that is developmentally appropriate & educationally enriching; and

shall provide all children with experiences that will enhance their physical, cognitive, social and emotional development; and

shall appreciate and provide for the uniqueness and potential of each child; and

shall acknowledge that families are of primary importance in the child's development and constantly strive for exceptional cooperation between the home and our program professionals; and

shall diligently support professional development through a commitment to continuous and timely education, training and technical assistance to enhance the growth of our early childhood professionals; and

shall commit to the utmost professionalism among ourselves and maintain confidentiality in all aspects of operations, including a practice of respect for private correspondence and conversations; and

shall work in collaboration with other advocates, agencies and professions concerned with children's welfare and strive to motivate the larger society to acknowledge their responsibility for all children; and

shall not participate in any form of discrimination based on race, religion, age, sex, and national origin or special needs; and

shall at all times and in all situations demonstrate a concern for the present and future well-­being of each child and dedicate ourselves to serve as a voice for children everywhere.
AS A MEMBER OF THE NATIONAL CHILD CARE ASSOCIATION, this early childhood care and education program supports, without reservation, this Code of Ethics.
Executive Staff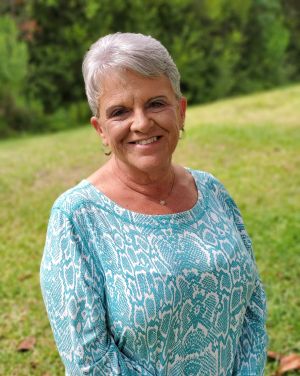 President – Barbara Palmer
My name is Barbara Palmer and I am honored to serve as the Board President for the NECPA family. I have been in the field of Early Childhood Education for over 25 years and hold several degrees, one of which is in Early Childhood Development with a minor in Psychology. I started my career as an accountant and transitioned over to non-profit management over twenty years ago. I currently serve on my county's Early Childhood Coalition as an advocate for children, youth, and families.
As a grassroots community advocate, I enjoy serving our county with food drives, remote learning programs, a family support center, and mentoring programs. In my spare time, I conduct Masterclasses on building your business, grant writing, and non-profit management.
I currently reside in Maryland with my husband, Antonio and our son Randy and our daughter in law Kimberly. We have five grandchildren and we enjoy spending time with them all. My husband and I love to travel.
I look forward to partnering with other professionals to ensure that our children are provided the best possible support so that they enter school ready to learn.
Vice President – Julie Pelletier
Julie has held leadership positions for over 30 years within the Early Care and Education industry. She started her career as a pre-toddler teacher for a corporate childcare program. She relocated and opened her own center in Northern NY. After profitably selling the business, she spent 20 years with Military Child and Youth Programs, working her way up to Director. Julie managed 120 staff members and was directly responsible for programs serving up to 290 children. She also held the position of Early Childhood Programs Quality Assessor for the National Institutes of Health.
Julie holds a BS degree in Early Childhood Education and a Master's in Early Childhood Studies from Walden University, with a specialization in Teaching Adults in the Early Childhood Field.
Julie regularly presents training, coaching, and consulting to early childhood professionals for local, state, and international events. She held positions on the School Board of RAF Alconbury while working for the US Air Force in England. She was also appointed by the Mayor and City Council to the Human Services Advisory Commission in Rockville, MD., and served on the Grant Review Committee and a Grant Program Overview Task Force.
Julie's career has been dedicated to improving the early childhood experiences for children through quality care and education. She welcomes opportunities to connect and collaborate on strategies to affect the necessary changes. Her current focus is on simplifying childcare business operations, so the focus of the administrative team can be more targeted on building positive connections, culture, and relationships with staff, families, and children.
Treasurer – Danielle Alexander
I am honored to serve as a board member for the NECPA family. I have been in the field of Early Childhood Education for over 25 years and have a bachelor's degree in Elementary education with an emphasis in ECE. I started my career as a school director with Learning Care Group and am currently a Region Manager and have been with the company for almost 20 years. I currently oversee schools in Arizona, New Mexico, and Colorado. I currently also serve on the board for Arizona Early Childhood Education Association.
I have a strong passion for Early Childhood and am an advocate for Accreditation priding myself and my almost 100% accredited region. Quality childcare is extremely important to me and I pride myself on running safe and quality schools for young children.
I currently reside in Chandler, AZ with my husband and my cat Baxter. I am a Michigan native and have been in AZ for 9 years. I look forward to partnering with other professionals to ensure that have the same visions and passions as I do.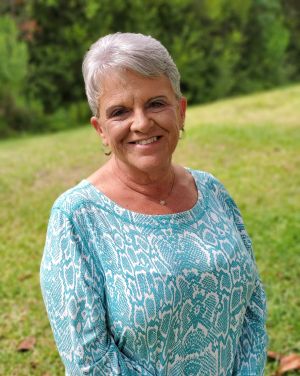 Cindy Lehnhoff – Member at Large
Cindy started her early childhood career in 1980 as a Preschool Teacher for La Petite Academy (LPA) in Oklahoma City, Oklahoma. She worked for LPA, who later became part of the Learning Care Group (LCG) until she retired in 2016. Throughout her 36 years, she served as a Director, a District Director, a Division Director, and a Division Vice President. In her many roles as a multi-site manager, she had the opportunity to work in twelve different states for LPA and LCG. Along the way, she developed a passion for accreditation and advocacy that would help move child care centers into high-quality early care and education centers. As a result, she led multiple LPA and LCG district teams into participating in their state's QRIS programs which often included accrediting them. Over 100 of the centers that she supervised achieved NECPA accreditation under her leadership. She has served on our NECPA and NCCA Board for 20+ years and has served as the Director of the NCCA and Policy Advisor to the NE
Secretary – Jessica Gobble-Reil
My name is Jessica Gobble-Reil and I am so privileged to be a part of the NECPA organization. I have been in the field of Early Childhood Education for over 15 years and hold a degree in Early Childhood Development. Since my first experience working with our world's future leaders, I knew that I was in the right place. I started my career as a two-year-old teacher and then advanced to an assistant administrative role. After that, I became a director of a corporate-based child care center and then transitioned to the director of a non-profit Preschool. I have been with the same non-profit company for 8 years and am now an Associate Executive Director. In this role, I ensure that our programs are high-quality, safe, engaging, and educational spaces for our children and families.
I currently live in Maryland with my husband, Steven, and my two sons, Finley and Cayden. Spending time with my family is a very important part of my life. We enjoy spending time in Cape May, New Jersey where I have been vacationing since I was a child, and cheering on our Baltimore Ravens!
I look forward to partnering with early childhood professions to ensure that the leaders of tomorrow have a strong educational foundation.
Missy Webb – Member at Large
Missy is the founder and owner of Teddy Bear Day Care and Preschool in Virginia. She started her career in early care and education in 1972 as a bookkeeper for a child care center. In 1974 she became a partner in the ownership of her first child care center. In 1979 Teddy Bear Day Care and Preschool was born with Missy as the sole owner. Missy grew her company to 11 centers. She currently has 3 locations with two of them located in Alexandria, VA, and the other one in Fairfax, VA. Missy is a charter member of the NCCA. As a member and an officer of the NCCA, she was instrumental in the development of the NECPA. She worked closely with Dr. Richard Fiene in creating the verifier training for NECPA. She also worked with Dr. Jason Felds to review the video training that he developed for the CCP. Missy is the official historian for the NECPA/NCCA Board. Her wealth of experience and knowledge, along with her actual physical work for NECPA and NCCA has been instrumental in the growth and success of both.
Linda Kostantenaco – Member at Large
I opened my childcare center 43 years ago in San Antonio, Texas with a passion and vision to provide a quality nurturing le'.irning environment for the children we care for each day. Shortly after opening my center, I earned my Professional Administrator Credential and then also earned my National Administrator Credential several years later. My center has the distinction of earning NECPA Accreditation since 1991; being a 4 Star Provider for the State of Texas and having Texas School Ready Certification with the Children's Learning Institute and The University of Texas Health Science Center in Houston, Texas. I have been active in childcare issues as I have been a part of various committees pertaining to quality initiatives here in Texas as well as on the federal level. I have been active in serving as Past President of Texas Licensed Child Care Association as well as Past President of the National Child Care Association. Throughout the past 43 years, I have had the pleasure to work with other child care professionals and advocates and truly have cherished the friendships that have evolved while working with them.
Sandra J Hughes – Member at Large
A lifetime career as an educator started for me when I was 7 years old and decided I wanted to be a teacher. While attending college, I got married then received my degrees in elementary and special education.
After teaching for 10 years in public school, I decided I wanted to work with younger children and started a program for 3 & 4-year-olds. As this program grew, so did the phone calls for all ages and longer hours. That was 35 years ago when I opened my childcare center.
As a center owner/director I saw the value of networking with other owners and the National Child Care Association (NCCA) was a perfect fit. I became active at the state level and then at the national level. As a board member of NCCA, I saw the development of a staff credential (CCP), a director credential (NAC) and a center accreditation (NECPA).
Empowering and educating staff and children were always my passion. I fulfilled these goals through NCCA, NECPA, and state committee work – helping to write the first Core Body of Knowledge in New York (I was the only center-based provider on the committee), and also by teaching Child Care Management and Health, Safety and Nutrition at 2 local colleges.
NECPA has given me the opportunity for the last three decades to be a verifier and visit centers around the country and the world.
Now that I have sold my center, I hope to spend more time traveling for verification visits and taking family trips with my husband, 2 sons, and granddaughter.